I was on the hunt this week for

Wisteria

...the color. It
is a shade of purple. I wandered around our yard
and found several different shades.
Our lavender grows out front under our
dogwood tree. I enjoy its sweet fragrance
Its a great gathering spot for bees.
As I watch, they busy themselves,
flying flower-to-flower, gathering their
I used a 50-mm, 2.8, 1/8000 to shoot
this bumble bee as he was
en route to his next flower.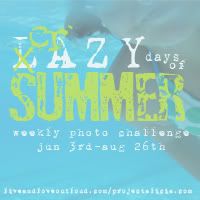 I planted this next flower in our yard a few years ago.
I lost the tags and forget the name. It is a perennial.
Anyone know what it might be?
These are a darker shade of purple. I think the
fimbriated-type edges are so lovely.
I bought these purple coneflowers (Echinacea purpurea)
at our local
farmer's market about four years ago.
They were the first flowers I planted in our
They attract butterflies and more often than not, a butterfly
can be spotted fluttering around these cone-shaped flowers.
"Flowers seem intended for the solace of
ordinary humanity."
~John Ruskin